Imagine the simplicity of sending an email or making a simple call to have your dock, lifts and boat ready in the spring for when YOU want it!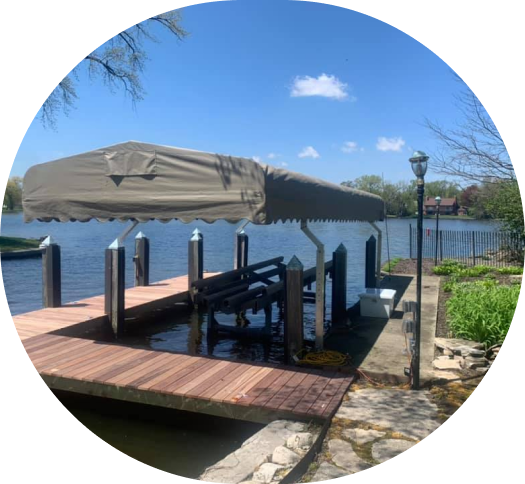 Or how about a text message in the fall letting us know that you have finished boating for the summer and without any other effort, your dock and lifts are pulled, your boat or PWC is secure for the winter and there is nothing else you need to worry about. Regardless of your need, Eastside Boating and Storage is there for you.
We understand that with boat and PWC ownership, comes logistics. Whether it be pulling it out for trailering or service, certain planning can get complicated.
We are partnering with EastSide Dock and Lift to make it as seamless as possible for you.
Boat pickup and delivery from your dock
Shuttle service from launch to your home
Boat and PWC winterization
Battery storage with charging and conditioning
Basic boat and PWC services:  new props, oil changes, etc.
Shrink wrapping
Spring prep and cleaning for boats/PWCs
Cleanup and prep for picking up RVs
Our home base harbors include the following, but we have the capability to pick up in other locations as well:
Stockbridge Harbor
Calumet County Harbor
High Cliff State Park Marina